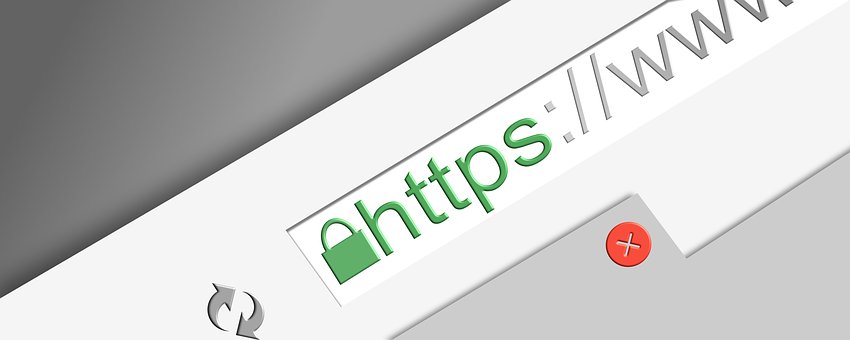 Why Secure Sockets Layer (SSL) Certificate is important for every website
With growth and evolution of internet, security has also become a major concern for individuals and companies around the world. Several organizations are increasingly working towards safer web; so does the cybercriminals for misusing web.
This year, July 2018-Google took a rigorous decision with release of chrome 68, to mark all website that haven't adopted HTTPS as not secure.
Google has been encouraging website owners to use the HTTPS protocol that ensures the data sent from your computer to the site you're browsing is encrypted and securely transmitted. Let us see why SSL certification is so important and also the benefits for personal and business website.
What is a SSL
Secure Socket Layer is standard protocol which ensures that data is transmitted over a secured network. It establishes a secured link between the server and the browser and ensures data transmitted in an encrypted form.
SSL specification was designed as application protocol as an independent protocol which means SSL not only secures web browser and server communications but SSL now secures your email (Simple Mail Transfer Protocol, SMTP), your phone call (Voice over IP, VoIP), File Transfer Protocol (FTP) and many other protocols
When it all started
HTTP – Since 1990, HTTP (Hyper Text Transfer Protocol) an application layer protocol which is very much the foundation of the World Wide Web that we use today, was used by two communicating applications to exchange request and response over the connection  but there was growing need to make it secure in order to transfer funds and sensitive data.
SSL- So in 1994, Netscape Communication invented SSL for secure communication between clients and server application over an unprotected network such as internet and it has been the standard cryptographic protocol since then.
HTTPS – Hypertext Transfer Protocol Secure is a combination of the HTTP with the SSL/TLS protocol. Transport Layer Security (TLS) is the successor protocol to SSL. TLS is an improved version of SSL. It works in much the same way as the SSL, using encryption to protect the transfer of data and information. The two terms are often used interchangeably in the industry although SSL is still widely used.
Why is it important to have a SSL
SSL is Encryption:
SSL encrypts the sensitive information sent across the internet so only the intended user can access it. This is very important as information is passed from many computers to get to the destination hence when SSL is used the information becomes unreadable to everyone except the server you are sending it to.
Thus overall SSL helps in protecting the information and sensitive information like credit card details etc. from hackers and cyber thieves
SSL is Authentication:
With SSL you can be rest assured that you are sending information to the intended server only and not to any imposter trying to steel sensitive information
SSL providers will only issue an SSL certificate to a verified company that has gone through several identity checks. Certain types of SSL certificates, like EV Extended Validation require more validation than others and gives the authentication needed
Web browser manufactures verify that SSL providers are following specific practices and have been audited by a third-party using a defined standard.
SSL is Trust:
SSL gives the trust to visitors, as it adds visible indicators of trust like the name of your company, country abbreviation, and green bar in the URL of the browser and more to let them know their connection is secure.
These prominent visual security indicators let visitors know that extra steps were taken to confirm the site they're visiting, increasing user trust in your website and its credibility and they more likely to buy from you.
SSL is Compliant:
To accept credit information on your website is to pass certain audits that you are complying with the PCI (Payment card Industry) standards, one of which is properly using SSL certificate.
SSL is Advantage:
Another benefit of having an SSL certificate installed is the SEO improvement in rankings that your site will get. Google gives websites with encrypted connections a slight rankings boost.
Although the boost may not be substantial, having an SSL will give you an advantage over your competitors who don't have certificates yet.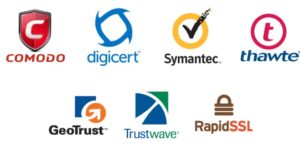 How to obtain trusted and globally recognized SSL
Always opt for an SSL certificate from a globally recognized certificate authority, such as Symantec, Geotrust, Comodo, Rapid SSL, Digicert and Trustwave.  Here hosting providers like Sanicons can help to set up SSL easily and at affordable price as they partner with these leading providers and can offer customers choose the right certificate all at once place, no matter what their unique needs or circumstance might be.
Usually there is tendency with users to believe that all the SSL certificates are same but that's not the case there are several types of certificates on offer – and not all can be trusted to the same degree.
Get all type of SSL from globally recognized authority at one place with Sanicons and add an extra layer of security for your website visitors and gain their trust.
Add now an extra layer of security for your website visitors and gain their trust.
DV certificates are the lowest cost means of securing a website; this does not provide authentication or validation of the business behind the website.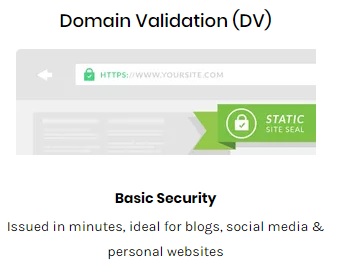 OV certificates include full business and company validation from a certificate authority using currently established and accepted manual vetting processes but are not validated to the highest standards set by the CA/B Forum.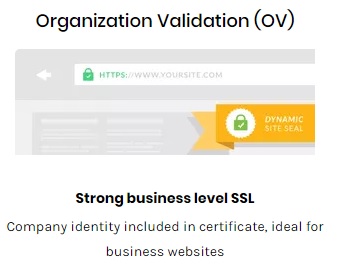 EV certificates are validated by the meticulous guiding principles set by the CA/B Forum, providing the highest levels of security and trust to end users. The entire address bar will turn green (safe)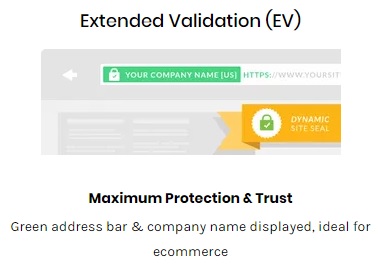 Wildcard SSL which allows you to secure an unlimited number of subdomains on a single certificate. It's a great solution for anyone who hosts or manages multiple sites or pages that exist on the same domain. The one-time cost of the certificate covers you for additional subdomains you may add in the future.
Unlike a standard SSL Certificate that is issued to a single Fully Qualified Domain Name only, e.g. www.yourdomain.com, which means it can only be used to secure the exact domain to which it has been issued, a Wildcard SSL Certificate is issued to *.yourdomain.com, where the asterisk represents all possible subdomains.
Wildcard SSL is an option available for DV and OV SSL Certificates.

In conclusion : The benefits of activating SSL certificates for your business or personal websites are incredible, don't miss to take full advantage of the Sanicons Encryption Program – Buy a new SSL Certificate from Sanicons and add any remaining time you have on your current SSL Certificate up to a maximum of an additional 12 months free of charge.
About SANICON IT SERVICES PVT. LTD.: Over the years SANICON – A One-Stop Cloud Solution Company have provided the most credible cutting-edge IT technology & services across various domains which helped customers around the world to start and grow their businesses and their digital transformation to cloud.
Reach out to us today at sales@saniconservices.com to get a reliable and affordable cloud managed service and IT technology partner
Visit website www.saniconservices.com to learn more about all great products and services offered.