Transform with AWS Powered Managed Virtual Private Cloud
Learn More
Virtual Private Servers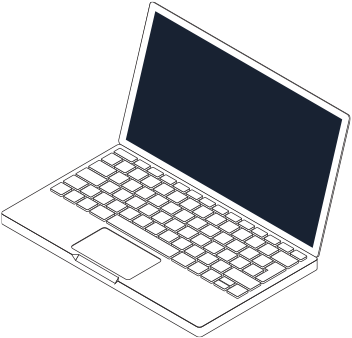 Build applications and websites fast with low-cost, pre-configured cloud resources. Leverage the security and reliability of the world's leading cloud platform.
Pricing Chart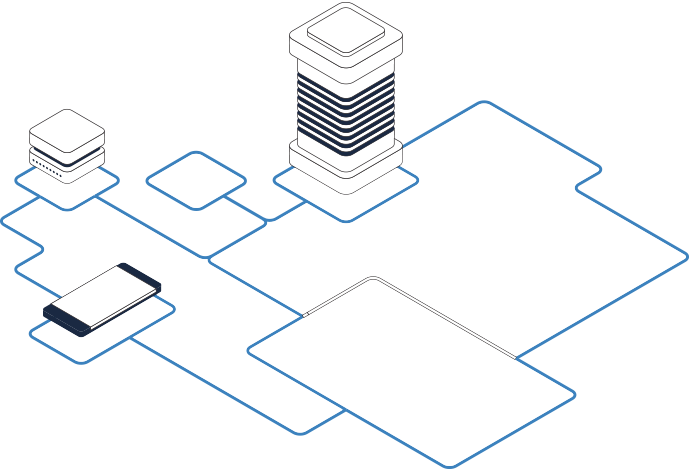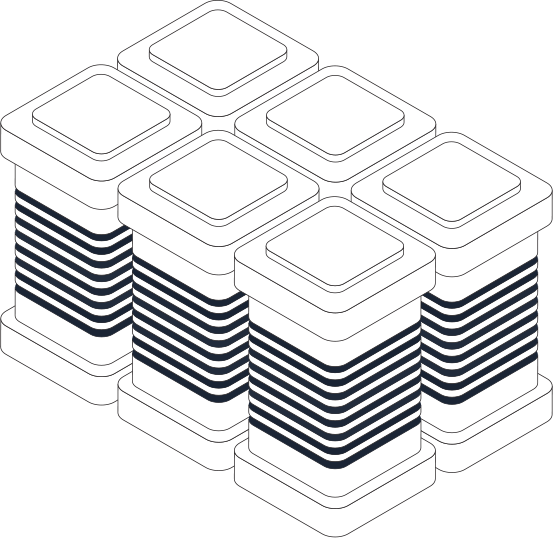 Get
your web applications and websites up and running in few minutes

Get the power back and transform your Websites and Web Applications
Amazing Features

Server monitoring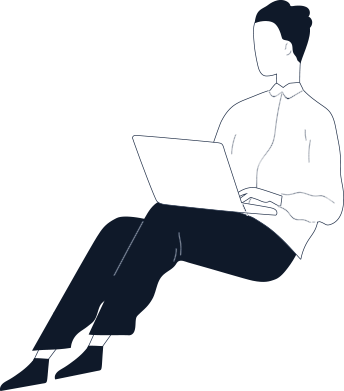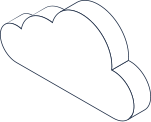 Static IP address
Intuitive management console
DNS management
One-click SSH terminal access (Linux/Unix)
One-click RDP access (Windows)
Powerful API
Highly available SSD storage
Get easy-to-use virtual private server (VPS) instances, containers, storage, databases, and more at a cost-effective monthly price
Pricing Plans
We understand every business
has different needs, so we help you grow better with the right plans for your business.
Options compatible with Managed Bare Metal
Essentials
From $6.74
/VM/month
with Veeam Backup
From $33.69
/VM/month
with Zerto
Your private servers offers a number of pre-configured applications, developer stacks and operating systems to choose from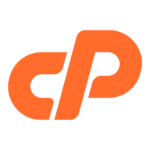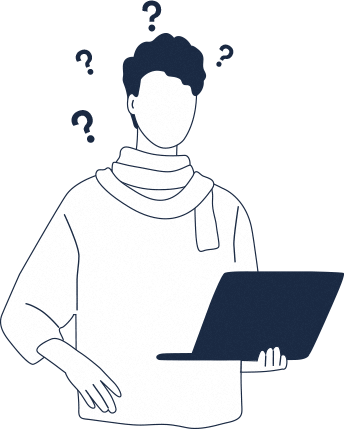 FAQ
Still Got Questions?
Contact Us Now!
What is VPS?
- A VPS stands for "Virtual Private Server." Let's break it down: as the name suggests, it is a private server, which means, that it will be exclusively yours. Having a VPS service gives you a set amount of resources that you don't need to share with anyone. It's kind of like having your very own dedicated or private server, but virtual.
- In this case, "virtual" means that it is a partition on a physical server, that is dedicated to you. This virtual server gives you the chance to gain root access, install your preferred OS and work on your project with unparalleled freedom.
What is a Virtual Dedicated Server? How is it different from VPS?
-The two services are similar, but there are some fundamental differences. A VPS server will let you create multiple instances on a single dedicated server. While a VDS or Virtual Dedicated Server will do the same, but take up the entirety of the dedicated server.
-Virtual Private Server hosting is the perfect price-power option for large projects as it grants large amounts of dedicated resources and the most control while being infinitely cheaper than having your own physical dedicated server.
What is the real advantage of using VPS hosting?
-There are a few factors that make VPS hosting the perfect choice for certain projects. In a nutshell, if you want a large amount of resources and unrivaled stability, this type of hosting is for you, but the real answer is a little more complicated.
-To begin with, it provides you with dedicated resources. This means you won't have to share your CPU, RAM, or storage space. You have a set amount that you may spend at your leisure.
-Also, its nature ensures dependability. Because all resources are properly assigned to users, peak consumption times have no impact on server stability.
-Finally, the most important advantage of VPS hosting comes at the greatest cost. You gain root access and complete control over the resources made available to you. That means you can install a wider selection of operating systems, work on resource-intensive projects and accomplish much more than you could with shared hosting. Unfortunately, the customer support team will only assist you with inquiries on account and dashboard management and other back-end issues.
What projects does VPS hosting suit best?
-Virtual server hosting is aimed towards more tech-savvy users. If you need a small website, you're probably better off with shared cloud hosting.
-But if you require a lot of computing power and maximum control VPS hosting is only second to a dedicated server. Intensive websites, web apps, online game servers, databases and other kinds of complex projects are perfect for a VPS hosting service. VPS hosting provides more control than any other service, as you can install your preferred OS and take advantage of root access.
Does VPS require a lot of technical knowledge?
-Yes, VPS hosting is competently suited for web developers and system managers who have the technical knowledge to manage a server. VPS delivers more power and flexibility than standard shared hosting, and with it arrives more server management complexity.
Do you provide managed VPS?
-Indeed, We give managed VPS hosting. We offer managed help just to your server-related issues and not for third party applications. For our managed support reach out to Support@saniconservices.com. Raise a ticket on https://portal.saniconservices.com/login
What control panel do you provide with your VPS server ?
-"Plesk control panel will always allow its users to set up new websites, email accounts, reseller accounts, edit and create DNS entries, and many more, through a web-based interface. We provide a Plesk control panel with a Windows VPS server, With this control panel, You can host around 10 domains. If you want to host more domains, then you can buy Plesk control panel licenses with unlimited domains. You need to pay extra for additional licenses".
Can I install custom software on my VPS server?
-Yes, you can! That's the beauty of a VPS hosting service. It gives unparalleled control over your project! You can pick between dozens of operating systems to suit your needs. supports 6 Linux or Unix-like distributions – Amazon Linux, Debian, FreeBSD, OpenSUSE, and Ubuntu – and 3 Windows Server versions – 2012 R2, 2016, and 2019.
Can I easily upgrade VPS to a higher plan?
-Of course! We have prepared 6 different plans that can fit any project. With every growth period, you can nearly seamlessly pick a more powerful plan and upgrade with no downtime at all.
How do you back up VPS data?
-We automatically create backups of your VPS every week free of charge so you will always have the opportunity to roll back your VPS in case something goes wrong. One of the most recent backup is saved at the time.
-Backups can be extended using the weekly backups addon. In addition, you can store one snapshot for as long as you need it.
-Automated backups and snapshots cannot be downloaded directly.
What locations are available for VPS hosting?
You can setup your VPS in one of the following locations:
-US East (N. Virginia) Asia
-Pacific (Mumbai)
-Asia Pacific (Singapore)
-Asia Pacific (Sydney)
-Asia Pacific (Tokyo)
-Asia Pacific (Seoul)
-US East (Ohio)
-US West (Oregon)
-Canada (Central)
-Europe (Frankfurt)
-Europe (Ireland)
-Europe (London)
-Europe (Paris)
-Europe (Stockholm)
How can I get more help?
-We're here for you. Raise a ticket on https://portal.saniconservices.com/login
-Additionally, AWS Support offers an array of paid plans to cover your individual needs.
Windows
1 GB Memory
1 Core Processor
40 GB SSD Dosk
2 TB Transfer*
2 GB Memory
1 Core Processor
60 GB SSD Dosk
3 TB Transfer*
4 GB Memory
2 Core Processor
80 GB SSD Dosk
4 TB Transfer*
8 GB Memory
2 Core Processor
160 GB SSD Dosk
5 TB Transfer*
2 GB Memory
1 Core Processor
60 GB SSD Dosk
3 TB Transfer*
4 GB Memory
2 Core Processor
80 GB SSD Dosk
4 TB Transfer*
Linux
*If you exceed your data transfer allowance, you will only get charged for data transfer OUT
*Fully managed services if opted is charged extra at 25% of the overall billing