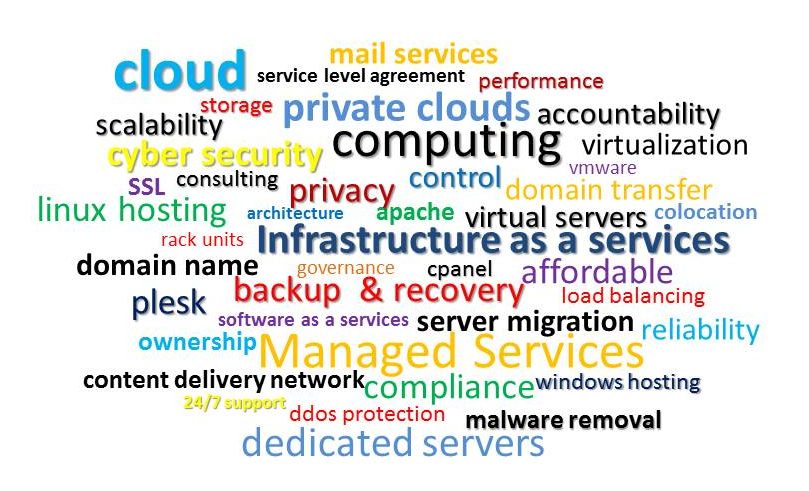 Why Small and Medium Enterprises (SME) need managed service providers for cloud infrastructure
Rise of Cloud Services
Cloud technology is catching up fast in the market, with major tech giants like Amazon, Google, Microsoft, IBM and even Alibaba now investing heavily in cloud market- "cloud" won't be a jargon anymore in coming years
With increasing digitization, competition in market is like never before.  Everybody wants to get their hands on to latest technologies or want to grow with help of such technologies – cloud computing being definitely one of it.
Livemint has reported that the cloud market is projected to grow by 54 percent from 2018 to 2020.
With all such marketing hype around cloud computing, more and more business houses are getting aware of its computing power but not exactly they understand how it can help their specific domain of business due to lack of expertise and right resources.
Though large organizations and MNC's have resources of their own or even get it outsourced from big cloud service providers but this is not always the case with small and medium businesses which has its own resources crunch and budget bumps.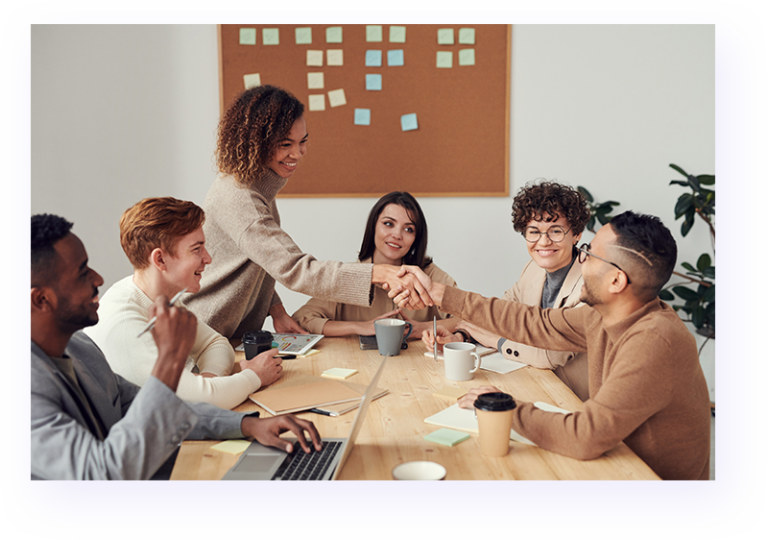 Benefits for SME's on choosing a cloud managed service provider
Many times moving into cloud doesn't work for you as you anticipated in terms of operational flexibility, scalability , reduction of cost  or may be technical capabilities, this is where outsourcing your cloud infra needs a managed cloud service provider. Below are few other areas where it benefits the enterprises
Concentrate on your core business: Its lets you manage your core business model and leaves all the cloud infrastructure worries to managed service providers. Also helps your organization with optimized operations by saving time, cost which can be diverted to automation and scaling up business.
Predictable billing: Managed service providers give you flexibility to decide how much you're willing to pay for the infra services and have consistent, predictable monthly bill, which helps you plan and optimize your IT budget
Cost saving: Staffing a full-time IT department is expensive and often unnecessary for small to medium-sized businesses. Outsourcing to a cloud managed services provider can save you thousands of dollars each year on the cost of an in-house IT department.
Reliable global network:  With good service providers you get your applications or websites hosted on state of art fully certified & compliance networks which many SME's couldn't afford in their in-house
Get custom solutions: Based on your customers' unique business's needs, service providers could fully integrate with range of products and services including dedicated and virtual servers, public, private, and hybrid cloud, CDN, colocation, cyber security etc.
SLA driven: Business gains service continuity with comprehensive service level agreements with service providers
Disaster recovery: Data remains safe and secured across all cloud services and applications with highly secured data center and networks with proven redundancy and resiliency to maintain business continuity. In the event of a disaster, business and operations can continue with minimal downtime.
24×7 technical support: Managed service providers have dedicated account managers and support team, removing the burden of running your own data center and ensuring customer issues are resolved quickly.
How SME's can choose right MSP's
As migrating from an on-premise model to a cloud-based model will help enterprises achieve scalability, agility, global reach, endless benefits and possibilities of growing their businesses, but all they need is the right expertise and credibility of a cloud managed service providers
But again many managed cloud service providers try to sell the generalized benefits and features of cloud which might not exactly help every enterprise to scale up, as every business needs are different from other, hence may require customized solutions as per their market and customers.
Any cloud provider first has to consider organizations business model and requirement, has to asses and manage the impact of migrating infrastructure, security and compliance related activities, it might also have to train various department across organization for effective usage of cloud.
Choosing right service providers in managing your infrastructure could be very crucial for reaping actual benefits of cloud computing. Look for managed cloud providers who is a one-stop-shop for all your cloud needs also who has market maturity and has completed similar projects.
Here exactly cloud infra services providers like sanicons comes into help with their vast expertise and knowledge in transforming the legacy IT infrastructure to cloud as per the business needs and you don't have to live with pre-defined infra solutions
Partnering with manage service providers is long term relationship, the longer you work with them the more familiar they become with your network, leading to faster issue response times.
About SANICON IT SERVICES PVT. LTD.: Over the years SANICON – A One-Stop Cloud Solution Company have provided the most credible cutting-edge IT technology & services across various domains which helped customers around the world to start and grow their businesses and their digital transformation to cloud.
Reach out to us today at sales@saniconservices.com to get a reliable and affordable cloud managed service and IT technology partner
Visit website www.saniconservices.com to learn more about all great products and services offered.